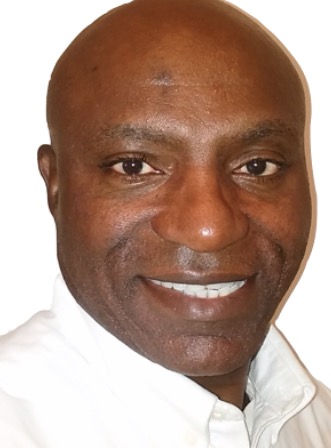 Derek Banner Founder CEO 
For over 16 years Derek Banner has demonstrated skills and expertise in devising original global reaching contents for TV shows, such as NBC's Minute To Win It, FRAPA awarded World's most sold gameshow in 2011 and 2012, and Luxury Trap, Lyxfällan, now a Scandinavian classic with more than 25 seasons.
In 2002 he founded BUMP, Banner Universal Motion Pictures LTD, LLC (BUMP UK, BUMP USA), a multimedia company with the mission to create original TV formats for worldwide licensing, including TV series, feature films, digital technology concepts, branding, apps, music, etc.
BUMP has to date created a large portfolio of scripted TV series and feature films as well as unscripted TV show formats with global franchise potential, spanning across factual entertainment, gameshow, talent show, cooking, dating, family entertainment, fashion, comedy, gamercial, Fictiality, Reality, Art Contest, etc.
BUMP has recently created and is developing POST IN PUBLIC™, PIP, the missing link between Social Media and Public Media.
With an increasing competition for subscribers, streaming services and film producers are looking for ways to integrate brand products in movies to generate revenues, eliminate or lower streaming subscription costs, and finance production. But how do one uses ads in streaming movies without subjecting viewers to interrupting ad breaks? BUMP has identified and created an effective way that solves this dilemma, BRANDED CREDITS™.
Specialties: Original Intellectual Property Creation, Ideation, Scripted TV series, Unscripted television formats, development, production, co-production, branded content, marketing, branding, brainstorming, digital technology, innovation, publishing, scriptwriting, apps, social media, licensing, negotiation, music, partnerships, TV movies, video editing.
Below is a list of Derek Banner's created work:
TV SERIES
SIGN CITY™
BORN WITHOUT A MOTHER™
LIVE FROM THE WHITE HOUSE™
EMA TEMPTATION™
AFTER NUCLEAR CALAMITY™
JASMINE BLONDE™

TV FORMATS
ATM GAME™
CAN YOU WIN IT™
SHOWER OR SPOTLIGHT™
NAKED BOXING™
DATING VOICES™
FULLCIRCLEBALL - FULL CIRCLE BALL™
FOOD FROM THE STARS™
SONGS FROM THE STARS™
FASHION FROM THE STARS™
FASHION NATION™
TEST DRIVE MY FIANCÉ/E
NAKED SPORT™

SHORT FILMS
While learning the Ins & Outs of filmmaking, Derek Banner wrote, produced, directed, and edited in 2006 the short film
GANGSTERS - DESPERATE MEASURES
PART1 https://m.youtube.com/watch?v=K0u1hcYMV0o
PART2 https://m.youtube.com/watch?v=lgTZFu82E80
PART3 https://m.youtube.com/watch?v=WDch6bG5Na8

He wrote and produced the short horror film
EYE WOMAN
https://m.youtube.com/watch?v=fUKh8isCImQ

SELF PUBLISHED BOOKS
THE MYSTERY OF COPENHAGEN UNDERGROUND™, Political thriller
A HEAD FULL OF CHIPS™ Children's story