LIKE or FOLLOW OUR OFFICIAL LUXURY TRAP PAGE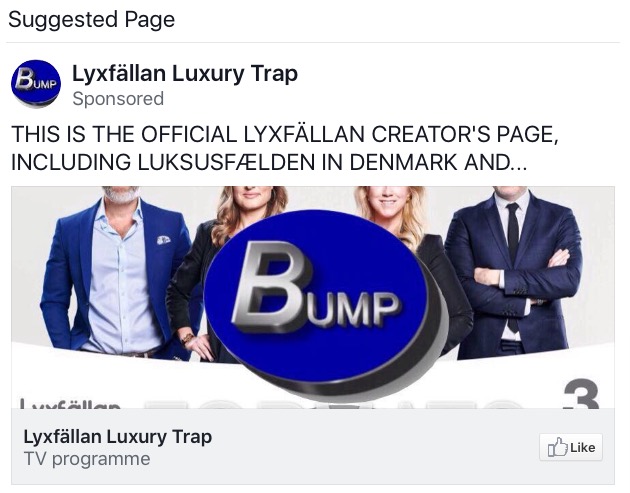 It is with great pride that we announce the launch of our OFFICIAL LYXFÄLLAN CREATOR'S PAGE on Facebook, which will cover and provide information about the TV program which has become Scandinavian classic over 25 seasons, including LUKSUSFÆLDEN in Denmark and LUKSUSFELLEN in Norway.
Lyxfällan, Luxury Trap, is being exploited without license or payment of royalties by Nordic Entertainment Group, Modern Times Group, and Metronome and Endemol Shine Group.
We hereby invite you to Like and Follow our page to get new updates as well as information about the TV format's creator's new and ongoing projects.
https://www.facebook.com/189523582002604/posts/189561215332174/