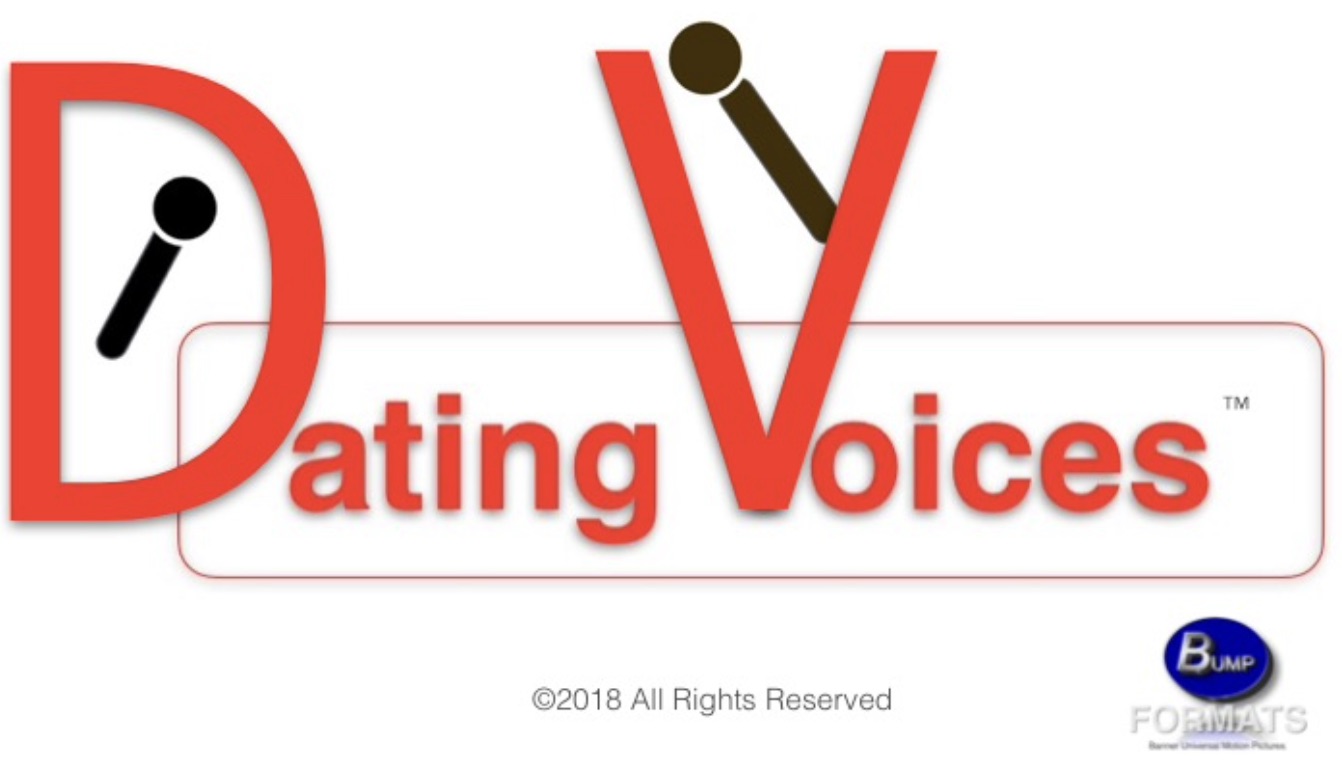 Genre: Factual Entertainment. Reality, Dating meets Talent Song Contest Time 
Slot: Primetime
Duration: 1 hour (44 minutes with commercial break)
Target Age Group: 18 plus
Created by: Derek Banner, Banner Universal Motion Pictures LLC Proposed Budget: $200,000 - $300,000
Logline: Do you have the voice to win love and money? "In search for love with the best voice".


PLOT SUMMARY - SYNOPSIS
In Dating Voices participants must not just find someone they would fall in love with, - the potential love partner must have the best singing voice that will take them to the final and win a grand prize of a quarter of a million dollars. Any wrong choice puts them at risk of being eliminated and sent out the program.
Twelve single singer-songwriters, six male and six female, find love online on a dating site. But does their potential love partner have the voice that will help them win the grand prize of$250,000?
The candidates are allowed to seek help from friends, parents, strangers, and family members while searching for the right love partner with the best singing voice. They would sit together with their family members, friends, parents, or a stranger person of their choice while they live chat with a potential dating partner, and they would ask the dating partner to sing a song to prove that they have the best voice and can help them win the grand prize. A candidate may audition several dating partners until they find the right one with the best voice. 
The show starts with the production following each candidate as they meet with their potential dating partner for the first time. If a dating partner is from out of town or from another country the production has arranged for their trip to the meeting place.
After all the candidates have met with their chosen dating partners, they are all then brought into a house where they must live together throughout the rest of the program. They each go through a series of tasks and challenges, such as going out on a series "arranged" romantic dates with their dating partners. Sometimes they are asked to go on a date with another candidate's dating partner.
One couple is eliminated each week and sent home.
Will some of the candidates regret their choice of a dating partner? Will they fall for another candidate's dating partner with a better voice?
$250,000 grand prize is at stake
©2018 - 2023 BUMP ALL RIGHTS RESERVED.