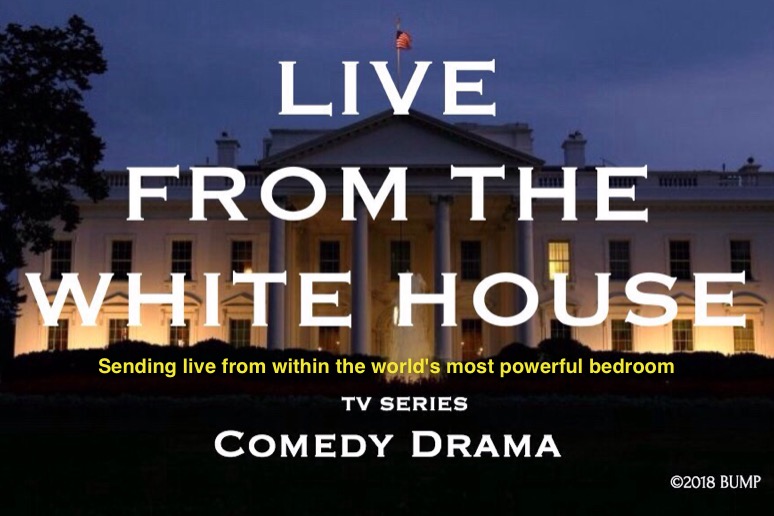 One day, out of sheer curiosity, SECRET AGENT JOHN STERN decides that he wants to know what the president and the First Lady of the United States talk about at night when they have gone to bed, so he discretely places a microphone inside the first couple's bedroom. What he records that night becomes a turning point not only for himself and his career, but for the deeply unpopular president, and for the entire nation. He realizes that he has just recorded the most intimate, profound moment, and heartfelt conversation between the president and the First Lady, something which no one would ever have imagined. And he is fully aware that what he has done constitutes a serious breach of protocols, and treason; the recordings must be kept secret, or destroyed immediately.
But keeping the recordings secret isn't an easy task for the thirty-five year old agent who is a ten year veteran in the secret service. The recordings are too good not to be shared with someone closest. For a while the issue becomes a struggle for Agent Stern, who is facing severe consequences and eventually a long prison sentence if someone finds out. He tells his closest friend and longtime confidant, radio host ROB DELOOK. And once he listens to Agent Stern's recordings, Rob DeLook sees a golden opportunity to rescue his bankruptcy threatened small local radio station, LW9 FM. For weeks and months he begs and finally persuades Agent Stern to let him broadcast the recordings on his local radio station. "No one likes this president anyway," Rob DeLook says to convince his friend Agent Stern, "three years left in his presidency and he's gone! His chances for reelection are non existent!". "Untrue Stories, remember?", he says. Delook's LW9 FM was once known for its popular segment called "UNTRUE STORIES", which was followed by a large majority of the people in the small town. But the program ran out of stories after a short period of time and ended up shutting down. 
Now Rob DeLook sees in Agent Stern's recordings from the White House an opportunity to revive "Untrue Stories". He calls the new segment "LIVE FROM THE WHITE HOUSE". And the first night it airs it becomes a smashing hit. People start to talk. Two and a half hours of the First Couple's private and intimate moments from inside the world's most powerful bedroom. The audience can among others listen to the first couple having sex. It is unbelievable. Consequently Rob DeLook urges Agent Stern to bring in more recordings, which become spicier and spicier, romantic, and emotional at times, tears flowing, drama, and more sex. Words quickly spread. Every night a new episode is followed by millions across the nation, leaving the audience wondering "is this real? Is it really the President of the United States and the First Lady?". Some believe it is, many say "hired actors", many others have no idea and refuse to believe it is the first couple of the United States. But no matter who believes what, no one wishes to spoil the fun. And those who are convinced that it is the First Couple choose to keep it a secret, pretending it is all fun and fiction. Even certain staff at the White House closest to the President who are secretly following the radio program do their best to keep the President and the First Lady away from finding out about the increasingly popular radio show. The President himself is too busy enjoying his sudden surge in the media polls and would care less about some "fictitious radio show supposedly from the White House". Fake News.
The more popular the President is becoming, the happier and in a very good mood he appears to be, including in the bedroom during the night. Each night in late hours the entire nation goes to a near standstill, as everyone is glued to their radio podcast listening to Rob DeLook sending "Live From The White House!", from taxi drivers to bus and truck drivers, night shift factory workers, restaurants employees and bartenders, couples lying in their bed after tucking their children. Everyone seems captivated by Rob Delook's popular radio show.
But success comes with a price and often brings enemies. One man, Private Detective Pat Bellamy, is on Rob DeLook and Agent Stern's trail. He has made it his job to investigate the new phenomenon and finding out the truth about the popular radio show. Everyday he puts new clues together and gets closer and closer in his mission. But he has to do with people within the President's circle who are determined to use all means necessary to defend and protect the amounting popularity of the President, it is getting close to the election primaries.
Heads would start to roll, some people's lives are on the line.
Meanwhile, "This is Reality Radio Show, Brought to you Live From The World's Most Powerful Bedroom within the White House. I am your host Rob DeLook. Goodnight everyone. May God bless America!"
Created by Derek Banner
© 2014 Derek Banner, BUMP Banner Universal Motion Pictures LLC. All Rights Reserved.
All Rights Reserved. You Shall not copy, exploit in any way, distribute, further develop, make a derivative version, change, produce, be inspired by, a portion or the entirety of the content of this material, plot summary, pitch, treatment, idea, etc without permission, agreement, or license.