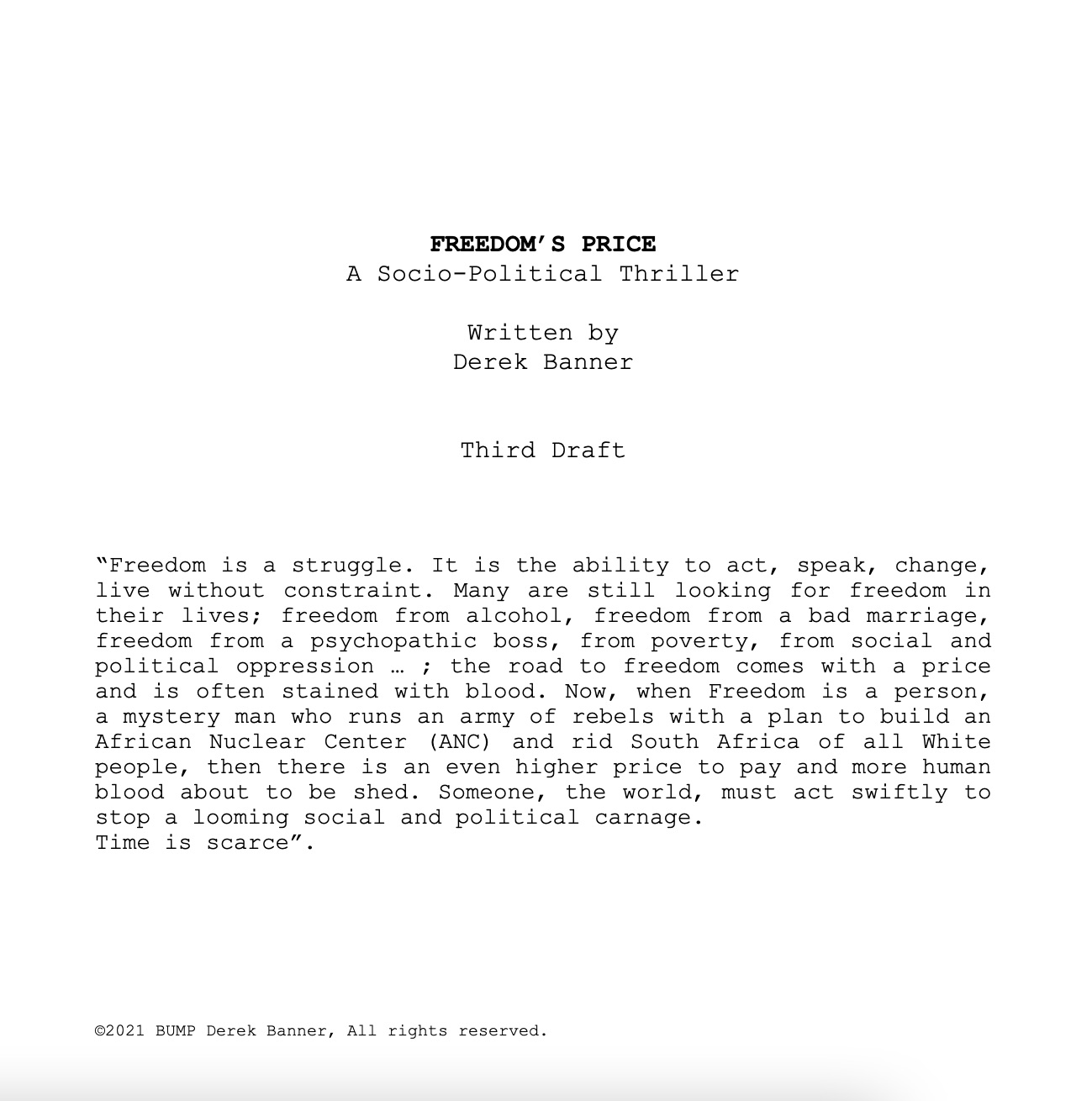 What makes Socio-Political Thriller movies an attractive genre is the fact that 
- they are rare and unique, 
- they are inspired by social and historical events, 
- their underlying plot may seem thorny, controversial, 
- their political nature with dirty politics, scandals, corruption, murder, makes the thrill almost automatic and given. 

New Screenplay completed. 
FREEDOM'S PRICE is a screenplay which we can't wait to put into production.